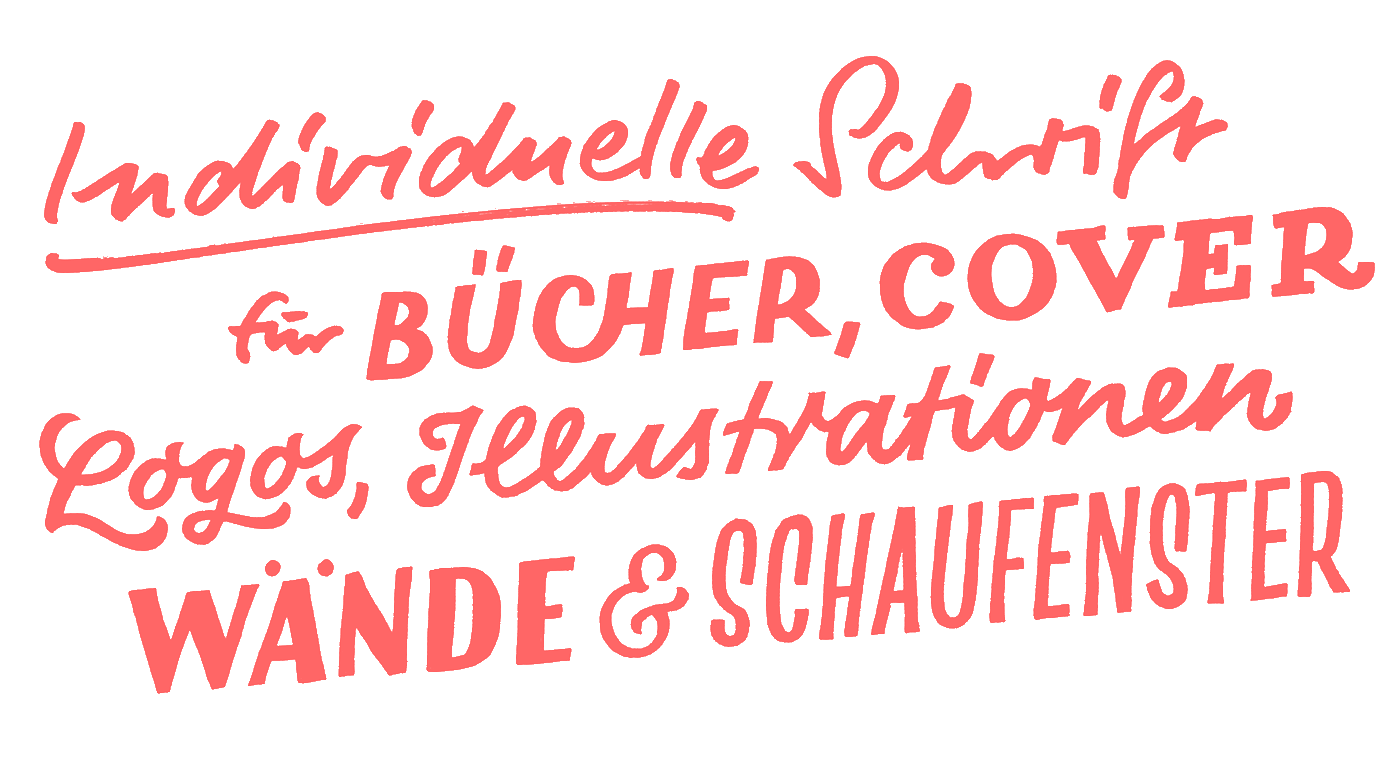 All Things Letters ist das Designbüro von Chris Campe in Hamburg. Chris gestaltet ALLES mit Buchstaben: Bücher, Cover, Logos, Illustrationen, Wände, und Schaufenster.

Abonnieren Sie den Newsletter von All Things Letters, dann erfahren Sie zuerst, wann es etwas Neues im Shop gibt. Und wenn Sie wissen möchten, woran ich gerade arbeite, schauen Sie mir doch bei Instagram über die Schulter.

Ich möchte mich für Ihr Interesse bedanken: mit dem Code WELCOME20 bekommen Sie 20% Rabatt auf alle Postkarten.

---

All Things Letters is the design studio of Chris Campe in Hamburg, Germany. Chris designs custom lettering for books, covers, logos, illustrations, storefront windows & walls.

Sign up for the All Things Letters newsletter to be the first to know about shop updates. And if you would like to look over my shoulder while I'm working, just follow me on Instagram.

I would like to thank you for your interest: Take 20% off all postcards with the code WELCOME20.